Seattle Headstones and Monuments
Get your headstone in Seattle fast, for less, and without all the stress.
Frustrated With Your Cemetery or Funeral Home?
Seattle headstones that don't take forever, or cost a fortune...
Regain Control Over Your Memorial Journey
Real People, Real Experiences

Based on 100+ Reviews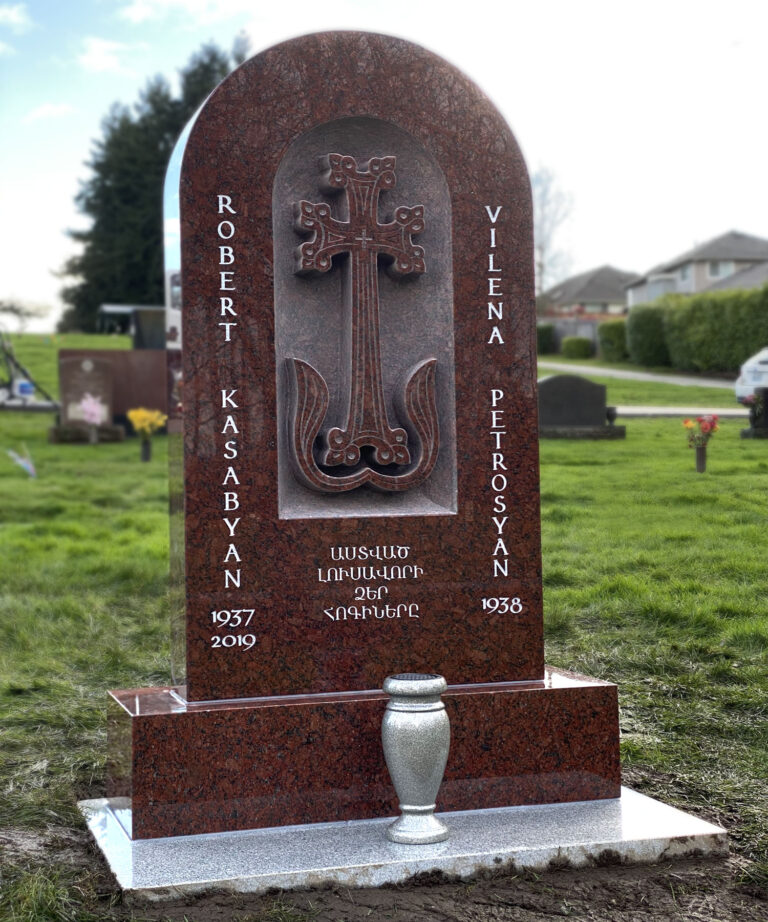 Experience the craftsmanship displayed in our upright headstone gallery, where meticulously crafted memorials pay tribute to cherished lives, honoring their legacy with reverence and artistry.
Discover the craftsmanship showcased in our flat marker headstone gallery, where meticulously created memorials humbly honor cherished lives, offering a heartfelt tribute through artistic expression.
Discover the subtle grace of our slant headstone gallery, where carefully curated memorials stand as humble expressions of reverence for cherished individuals, reflecting the profound meaning of their lives.
Discover the timeless beauty of our pillow headstone gallery, where each memorial is thoughtfully chosen to convey a humble tribute, commemorating the lives of loved ones with tender devotion.
Custom Headstones in Seattle
We specialize in designing and crafting custom headstones, monuments and headstones in Seattle, WA that beautifully memorialize your loved ones. With meticulous attention to detail and a deep understanding of the importance of these tributes, our skilled artisans create unique and meaningful memorials.
"We understand that choosing a headstone can be a difficult and emotional process. We recognize the frustration and anxiety that can come with selecting a lasting tribute to a loved one, as well as the practical challenges of navigating the details of cemetery regulations and headstone design.
Our mission is to make this process as smooth and stress-free as possible, providing compassionate guidance and expertise to our clients at every step of the way. We offer a wide range of headstone styles and designs to suit every taste and budget, and we work closely with our clients to customize each monument to their specific needs and preferences." 
Zach K. Lead Monument Advisor
Personalized Grave Markers in Seattle
When it comes to selecting a grave marker for your loved one's final resting place, we understand the significance of choosing something personalized and special. Our Seattle memorial company offers a wide range of options for grave markers, including various materials, designs, and inscriptions, ensuring a lasting tribute that reflects the individuality of your loved one.
LB's of Granite Delivered
Seattle Headstones & Memorials
Schedule a 10-Minute Call​
To discuss your headstone or grave marker needs, call us at or fill out the form below. Our dedicated team in Seattle, WA is ready to assist you in creating a meaningful tribute that honors your loved one's memory.
Edgewood Monuments Moves Seattle Forward
Honoring Legacies with Quality Craftsmanship in Seattle, WA
At our headstone monument maker company, we take pride in our commitment to quality craftsmanship. Each headstone and grave marker we create is meticulously crafted using the finest materials, ensuring durability and long-lasting beauty. We understand the importance of honoring legacies of those near Seattle, WA and strive to provide you with a timeless memorial that truly reflects your loved one's life.